Welcome to the
Brantley County
Development Authority
Golden Isles Conservation Center
The Center will initially focus on recycling tires
Brantley Co. has the resources for your business growth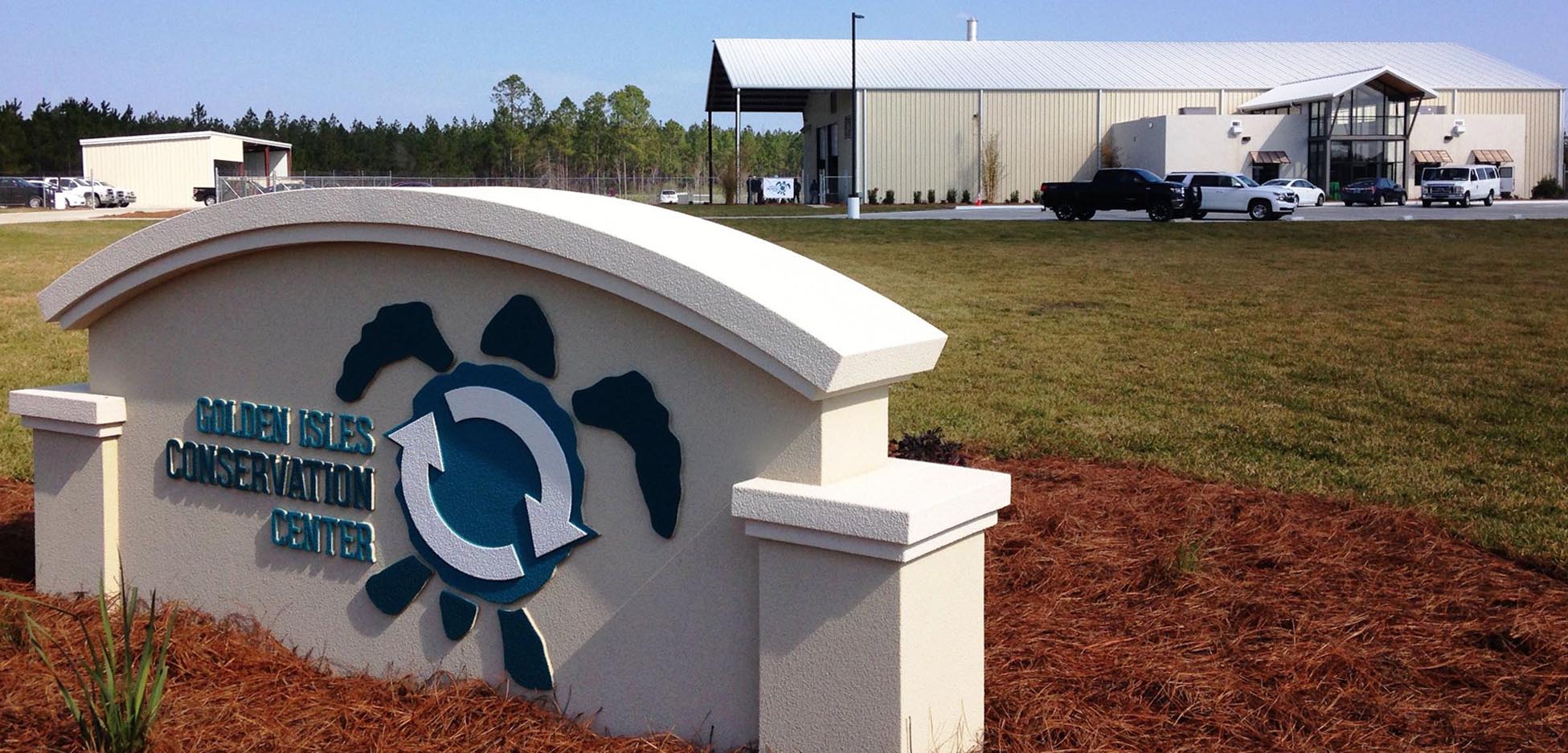 Seven Islands Environmental Solutions, LLC, a wholly-owned subsidiary of Cox Enterprises, operates the Golden Isles Conservation Center as part of its ongoing commitment to innovation & sustainability. The Center was built by local Nahunta contractors and construction teams and was fully operational 2018.
The Golden Isles Conservation Center will initially focus on recycling tires. A front-end system will utilize organic materials, wood chips & plywood scraps to generate heat. The heat breaks down tires into their three original components – synthesis oil, carbon black and synthesis gas – while producing NO harmful emissions.
The synthesis of oil and carbon black will be repurposed for many uses, including the creation of filtration systems, rubber hoses, and inks, among others. The synthesis gas will generate energy for the closed-loop Center and will be fed back into the grid, creating clean energy for the community.
"The Cox team was enthusiastic about constructing our Golden Isles Conservation Center (GICC) in Brantley County. The area has shown a forward-thinking attitude and commitment to bringing new technology to the state of Georgia. With proximity to Brunswick's deepwater port, rail and air service and the area's great interstate interconnectivity, Brantley County was the perfect location for our facility. We also were appreciative of how open and welcoming County officials were throughout our process."
Keith Mask
Vice President, Sustainability, Cox Enterprises
make the move
We Can Help Make it Happen. Get In Touch & LETS DISCUSS YOUR SPECIFIC REQUIREMENTS
BRANTLEY CO. OFFERS A RANGE OF BUSINESS OPPORTUNITIES, INCLUDING:
Retail Trade
Professional & Technical Services
Governmental
Manufacturing
Broadband & Computer Technologies
Agricultural Industries
Forestry, Fishing & Hunting
Utility companies
health Care & Social Assistance
Accommodation & Food Services
Construction Industry
Warehousing & Transportation


Brantley County
Development Authority
10345 North Main Street
P.O. Box 87
Nahunta, GA 31553
+1.912.462.6275